How to install the portal and sign in
1. Install
The Wehealth Portal is a downloadable app for iPhone/iPad & Android available here. Though anyone can download it, it can only be accessed by existing customers of Wehealth. If you are a Wehealth customer, an account should already be setup for you on the Portal as part of the onboarding. Learn how to request access.
2. Sign in (with verification code)
We recommend signing in with a verification code as it only has to be entered one time and there are no passwords to keep track of.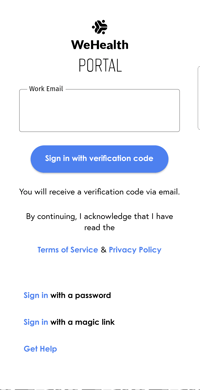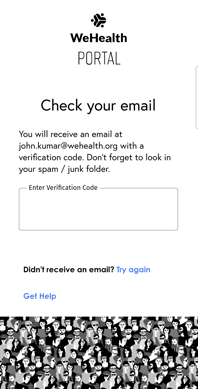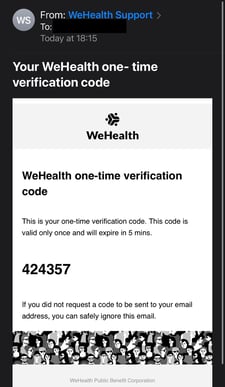 Enter your work email address and tap "Sign in with verification code"
Check your email for the verification code. The email should say "Your Wehealth one-time verification code" and the sender should be support@wehealth.org/Wehealth Support. Don't forget to check your spam folder. If you don't receive the email please add Wehealth's email to your safe-senders list and try again.
Enter the verification code and tap on continue.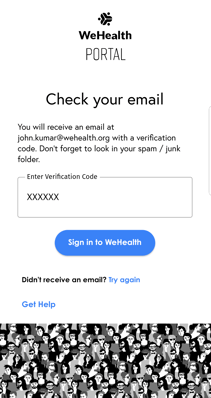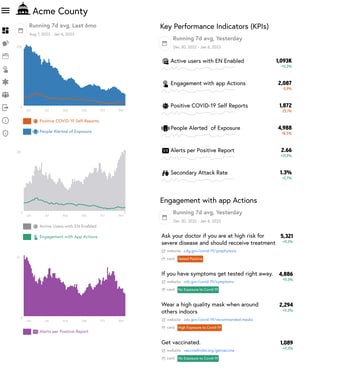 Get Help
If you have any issues signing in, please submit a ticket and our team will be very happy to assist.